2002/03 Annual Service Plan Report
Ministry of Transportation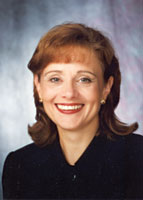 We've made a good start. In the fiscal year 2002/03 our government approved a three-year Transportation Investment Plan that anticipates a total investment of $5.5 billion in future transportation infrastructure. A modern, safe, reliable and integrated transportation system will be the foundation for economic growth in all regions of our province. The investments outlined in the plan will improve public safety, stimulate economic activity and enhance the movement of people and goods throughout the province and across our trade borders.
We are investing in upgrading our highways and bridges, spending $609 million over the next three years to rehabilitate roads in our heartlands, working to ease urban congestion, expanding our ports and airports, improving the movement of goods to keep our province's industries competitive, renewing our ferry system and improving public transit. These investments in transportation will create jobs, invigorate local communities and lay a solid foundation for future prosperity.
We will finance our plans with government funds, creative partnerships with other governments and the private sector, the recent increase in fuel tax and tolls when justified. All new money from these sources will be dedicated to improving and expanding transportation infrastructure in the North, the Interior, coastal communities, urban centres and at our border crossings. The process will be transparent and accountable and the government will report to the public on its activities.
The ministry established eight Regional Transportation Advisory Committees during the year 2002/03 to allow regions the opportunity to recommend their priorities for inclusion into the overall provincial transportation program.
Another highlight of the year was the Ministry's endorsement of new 10-year agreements between road and bridge maintenance contractors and their unions, that will reduce labour costs by 16 per cent and save the province $26 million annually, while continuing to protect public safety.
Organizationally, the Office of the Superintendent of Motor Vehicles was transferred to the Ministry of Public Safety and Solicitor General; and the Motor Carrier Branch, the administrative arm of the Motor Carrier Commission, was transferred from ICBC to the Ministry of Transportation. On April 1, 2003, the provincial weigh scales program also moved from ICBC to the Ministry of Transportation because weigh-scale operation is consistent with the mandate and service plan of this Ministry.
Honourable Judith Reid
Minister of Transportation