2002/03 Annual Service Plan Report
Ministry of Skills Development and Labour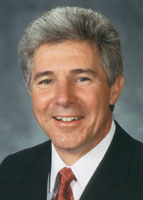 The 2002/03 annual report outlines the continued efforts by the Ministry of Skills Development and Labour to create balanced, fair laws that protect workers and stimulate the economy. Government made further progress in fulfilling the commitments outlined in the New Era document.
These new laws were developed after extensive reviews of the problems and, following a good deal of input from interested groups, provided solutions that benefit British Columbia employers and employees, union members and injured workers.
The Employment Standards Amendment Act was introduced to protect vulnerable employees, simplify workplace rules and revitalize the economy by recognizing the needs of modern workplaces. For the first time, mandatory penalties that can reach $10,000 have been put in place and target those who break these rules. Averaging agreements allow for more flexible workplaces and the introduction of a self-help kit provides a step-by-step review to allow employees and employers to resolve problems in the workplace first. If the parties cannot resolve the problem, the Employment Standards Branch is available as the second step.
Government also focused on helping employees in the restaurant industry. The Ministry and the B.C. Restaurant and Food Services Association signed a memorandum of understanding that provides for an employment standards officer to work with the association to ensure employees and employers know and follow the employment standards rules. Further MOUs will be developed with groups in other sectors in an effort to promote compliance with employment standards rules.
Workers' Compensation changes were made to ensure the system is sustainable in the future and to provide a more timely appeals process. In the past, three levels of appeals of WCB decisions took an average three years to complete and could last as long as seven. Those who have gone through WCB appeals demanded a better process. Now, with strict time limits in place and a two-level process, appeals can be completed in about half that time. In addition, an independent Workers' Compensation Appeal Tribunal has been established as the final level of appeal. In order to continue to be responsive to the needs of injured workers, a newly appointed, seven-member board of directors was named to review, restructure and rebuild the Workers' Compensation Board.
Labour code changes have provided a framework for labour and management to build modern, healthy and competitive workplaces. The Labour Relation Board and others must now interpret and apply the code in keeping with its stated principles. These include recognizing the rights and obligations of employers, employees and unions, and fostering employment in economically viable businesses. The right to communicate in union certification/decertification matters has also been restored. In addition a Section 3 committee was appointed to review 14 key issues of interest to both employers and unions. This committee gathered input and submitted a report on April 11, 2003 that provides government with a better understanding of today's labour relations challenges.
This government will continue to work to return British Columbia to its former status as one of the best places in Canada to live, work and do business.
Honourable Graham P. Bruce
Minister