2002/03 Annual Service Plan Report
Ministry of Management Services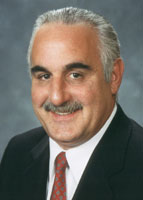 The challenge given to the Ministry of Management Services in June 2001, was to create a "shared services" model for the delivery of corporate transactional and administrative services to the public sector.
Simply put, shared services means that all ministries share a common set of support services (finance, information technology, payroll, and procurement and supply) rather than duplicating these functions across ministries. The goal is to provide these services in a cost-effective and customer-centred manner, while allowing individual government ministries to focus their resources and energy on delivering core programs and services to the citizens of British Columbia.
Over the past year, the Ministry of Management Services has made significant progress towards achieving this goal with the successful completion of the planning phase for the implementation of a shared services organization. A key component of this planning phase was the successful transfer of payroll services, information technology desktop and helpdesk services, and the Corporate Accounting Service from their respective ministries to the Ministry of Management Services. Staff from these areas, along with staff from Procurement and Supply Services, and the balance of staff in the Ministry's Common Information Technology Division, now form Solutions BC — the government's shared services organization — which was launched April 1, 2003.
While consolidation is a significant component of a shared services model, the Ministry also implemented other key strategies employed by successful shared services organizations, including streamlining and standardizing processes, introducing technology improvements and establishing a cycle of continuous improvement. This report provides examples of how these strategies are being applied within the Ministry.
The Ministry of Management Services is also charged with ensuring increased openness and competition in government tendering and procurement. This year, major headway was made on the government's New Era Procurement Reform agenda with the introduction of new legislation, a new policy framework, training and educational program pilots and use of more sophisticated procurement methodologies.
Freedom of Information and Protection of Privacy legislation was also amended to ensure that British Columbians continue to benefit from what is considered one of the most progressive and best protection and access Acts in Canada.
Over and above these undertakings, the Ministry has embarked on a major transformation designed to improve the way government services are delivered to British Columbians.
In February, the planning and delivery for all corporate electronic and face-to-face services were brought together under the Ministry of Management Services. By integrating all corporate service delivery channels in one ministry, Management Services is now positioned to be an effective catalyst for change. This shift to a coordinated and integrated approach will be achieved through the use of leading practices and creative service delivery models. It will result in British Columbians being able to access the information they need in a way that makes sense and is convenient for them — whether by telephone, mail, over the counter or on the Internet.
This report provides further information and evidence of the activities and accomplishments achieved by the Ministry of Management Services over the past year. Ministry staff have worked diligently and enthusiastically to implement effective strategies and programs. I am confident that this momentum will continue and that the Ministry's on-going transformation will better serve government and the public.
Honourable Sandy Santori
Minister of Management Services