2002/03 Annual Service Plan Report
Ministry of Health Planning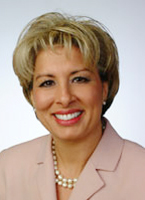 I am pleased to present the 2002/03 Annual Service Plan Report for the Ministry of Health Planning. Throughout the year, our government has worked with BC's health authorities, health professionals, and other partners to plan for a more effective, sustainable health system for the future.
This report highlights the key objectives, achievements, performance measures and strategies of the ministry and health system — and shows the progress that we've made during the past year. This report builds on the success of our achievements and reforms, initiated in 2001, to build a better-managed health system.
Since June 2001, the provincial government has made many innovations and improvements, reflecting our vision to create a publicly-funded health services system that first and foremost provides timely, accessible, high quality, patient-centred care. This vision includes greater efforts to support the health of British Columbians through chronic disease management tools, and prevention and wellness programs.
This government's New Era platform outlined 46 specific health-care measures. We have already completed or begun work on almost every one of the commitments, including creating a simpler, more efficient health authority structure that is accountable to the government — and to the public.
Since the Ministry of Health Planning was created in June 2001, my ministry has taken significant, far-reaching steps to address challenges arising from years of poor planning and management. We have worked hard to plan and implement long-term strategies for health human resources, health infrastructure, information technology, rural and remote health initiatives, and strategies for prevention and chronic disease management.
All these initiatives have a single purpose: to ensure we're using our health care resources in effective ways that improve the health of our citizens.
Our government is committed to working with health authorities, health professionals and other partners to achieve our vision for a more responsive, sustainable health care system in British Columbia.
The goals, objectives, strategies, and achievements that we are presenting in this annual service plan report are testimony to our commitment.
Honourable Sindi Hawkins
Minister of Health Planning