2002/03 Annual Service Plan Report
Ministry of Energy and Mines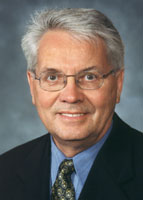 Under the leadership of Premier Gordon Campbell, the Government has moved forward with its commitment to revitalize our economy.
As a key component of the Government's Heartlands Economic Strategy, the Ministry of Energy and Mines made significant progress in fiscal year 2002/03 in opening up British Columbia to opportunities for economic growth.
In November 2002, we announced Energy for our Future: A Plan for B.C. designed to increase investment in the energy sector and maintain low-cost electricity and public ownership of BC Hydro.
The plan reflects our Government's vision of the future for both the energy sector and the Province as a whole — a prosperous future, lively with opportunity.
Our Government has committed to developing a thriving offshore oil and gas industry by 2010. We received approval for up to $8 million to the end of fiscal 2004 to establish and resource a dedicated offshore oil and gas team to work with First Nations, coastal communities and the Federal Government to move toward this goal.
We successfully completed oil and gas service agreements with First Nations in the northeast and in April 2002, we announced $2 million for the University of Northern BC for research proposals related to offshore oil and gas exploration and development.
Revenue from oil, natural gas, electricity and mineral resources was $1.51 billion for 2002/03 — 4 per cent higher than estimates and 16 per cent higher over last fiscal.
Our Ministry continues to ensure the energy and minerals sectors play key roles in revitalizing the economy and positioning British Columbia as a preferred choice for North American investment. The extension of provincial flow through share tax credits in combination with the Federal Government's mineral exploration program has given British Columbia the advantage of having the highest mineral exploration tax credit in Canada.
This past year, we introduced enabling legislation aimed at encouraging mining and mineral development in British Columbia. We streamlined regulations to enhance access to coal and mineral title holders with the 2-Zone land use system.
Government is encouraged by a modest increase in mineral exploration spending and growth in British Columbia's market share of Canadian exploration dollars. This past year also saw a 34% increase in claims staked.
The Ministry introduced the Coalbed Gas Act to encourage development of a coalbed methane industry in British Columbia.
In keeping with the Government's goal to reduce regulatory burden, the Ministry reduced unnecessary regulations by about 15 per cent (or 2,657 regulations).
I am proud of the successes the Ministry has achieved this year and look forward to more accomplishments in the coming year.
This report is designed to reflect an open and accountable approach to the way Government serves British Columbians.
I am pleased to present the details of our success in this annual report for fiscal year 2002/03.
Honourable Richard Neufeld
Minister of Energy and Mines