2002/03 Annual Service Plan Report
Ministry of Advanced Education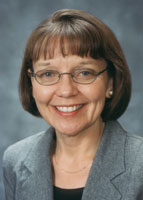 It is my pleasure to present, on behalf of the Ministry of Advanced Education, an overview of achievements in 2002/03 and ongoing work. This is the first full Service Plan Report required under the Budget Transparency and Accountability Act. It describes progress on the commitments made in the 2002/03 – 2004/05 Service Plan.
Over the past year the Ministry of Advanced Education consulted widely with students, educators and industry representatives on how to implement a number of necessary changes that were identified in the Core Services Review of 2001/02. These changes will create more choice for students, more accountability to taxpayers, better alignment of costs and benefits, better links to the public interest and the economy, and more coherence and integration in the public post-secondary education system. Implementing these changes will help realize our vision of a province where all British Columbians have access to the best possible, technologically advanced, integrated and accountable post-secondary education system. To date, a number of these changes have been fully implemented; others will be implemented over the coming months and years.
The role of the Ministry of Advanced Education is to provide leadership and support for a top-notch advanced education and training system for British Columbia post-secondary students. We will continue to work with our partners in the system to make sure post-secondary education meets the needs of students, fulfils its potential, is managed efficiently, and produces value for the taxpayer dollars invested in it.
I am very proud of the Ministry's accomplishments over the past year. I would like to thank all Ministry staff and the management team, headed by Gerry Armstrong, Deputy Minister, for their commitment, dedication and hard work.
Honourable Shirley Bond
Minister of Advanced Education