Message from the Premier and
Accountability Statement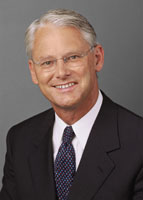 I am pleased to present the Service Plan for the Office of the Premier for the period April 1, 2005 to March 31, 2008. This plan is presented in accordance with Section 13 of the Budget Transparency and Accountability Act.
This Service Plan is the key document for the strategic management and achievement of the goals and objectives of the Office of the Premier. As a rolling three-year plan, this document reflects and builds upon the Office of the Premier's efforts in 2004/05.
Since June 2001, we have seen a remarkable change in our province, our economy, and our communities. As I have travelled across the province over the past year, British Columbians have shared with me their renewed spirit of optimism about their futures and the opportunities opening up for them and their families. New jobs are opening up every day in strengthening tourism, forestry, energy and mining industries. People are moving back to our great province again. And British Columbia is expected to be a leader in job creation this year.
That progress is a tribute to the dedication and hard work of British Columbians, B.C.'s public servants, and our government. Since our government took office, we have completed or begun work on 97 per cent of our New Era commitments. We have increased funding for education and health care, while balancing the budget and cutting taxes to encourage economic growth.
In the coming year, the Office of the Premier will continue working with our partners across government and innovative people across the province to unleash their vision and ideas for how we can build on the progress we have made. This Service Plan will guide our actions and keep British Columbians informed as we work towards our shared goals of hope, prosperity and opportunity.
The 2005/06–2007/08 Office of the Premier Service Plan was prepared under my direction in accordance with the Budget Transparency and Accountability Act. I am accountable for the basis on which the plan has been prepared. All material fiscal assumptions and policy decisions as of January 31, 2005, have been considered in preparing the plan, and I am accountable for achieving the specific objectives in the plan.
Honourable Gordon Campbell
Premier
February 4, 2005