2003/04 – 2005/06 SERVICE PLAN
Ministry of Health Planning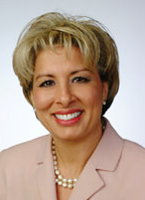 I am pleased to present the 2003/04 Service Plan on behalf of the Ministry of Health Planning. This service plan includes objectives, strategies and performance measures for British Columbia's health care system and for the ministry. The plan reports on our progress and sets new milestones for coming years.
In alignment with our vision for B.C.'s health care system, this year's plan reflects the ministry's reorganization of its core business areas to focus on patients. It also introduces performance measures to strengthen reporting and accountability for patient care and service delivery. These include the development of standards, long-term planning for health service delivery, and public satisfaction measures for health care across our province.
Together with the Ministry of Health Services, we will continue to develop specific objectives and new strategies. These include the appropriate use of hospitals and health services to build a more effective and sustainable health system for the future. Our long-term planning focuses on a sustainable public health care system including strategies for prevention and chronic disease management. To ensure quality care, the government is also committed to a long-term health human resources plan – to ensure BC has the health professionals we need.
The plan also gives responsibility for reporting on some measures to appropriate areas of the ministry or government, such as the Office of the Provincial Health Officer or the British Columbia Vital Statistics Agency. Information on available reports and performance measures are listed in the appendix.
Our government is committed to working with our health authorities, health professionals and other partners to implement these service plans – and achieve our vision for a better health care system in British Columbia.
Honourable Sindi Hawkins
Minister of Health Planning