2003/04 – 2005/06 SERVICE PLAN
Ministry of Forests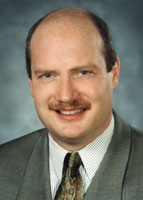 Last yearís introduction of the Forest and Range Practices Act represented a significant milestone in this governmentís efforts to revitalize the forest sector and, with it, British Columbiaís economy.
The new Act provides for high environmental standards and for government to strongly enforce those standards. And by reducing unnecessary regulations and shifting the focus from paperwork to protection, the Act will also allow industry to operate more efficiently and cost-effectively.
The new Act is a hugely important part of our plan to build a leading-edge, globally competitive forest industry, but itís not the only part. And thatís why, this year, weíll move forward on many other initiatives to strengthen the forest sector — plans that, over the longer-term, will help maintain jobs and generate revenue to support priorities such as health care and education.
Meeting our goals will require profound, fundamental change to the provinceís forest policy framework. And they will require considerable work and commitment on the part of everybody, including ministry staff.
Iíve said before that these changes will not be easy in the short term. But I am committed to working with stakeholders to ensure that, over the longer term, they are successfully implemented, and that they benefit those who own 95 per cent of British Columbiaís forests: the people of B.C.
Honourable Michael de Jong
Minister