Message from the Minister and
Accountability Statement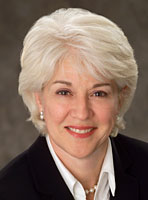 As our ministry completes its first full year, B.C. has every reason to be confident about the future of tourism, sport and the arts. With the hand-over of the Olympic flag to Vancouver from Turin in February, our province is now firmly planted in the international spotlight, and thanks to the hard work of B.C.'s tourism operators, service industry, small business owners, cultural sector, sport organizers and volunteers, we are ready to shine.
Despite some challenges — like rising gas prices, a higher Canadian dollar and complexities around a new United States passport requirement — B.C.'s arts and culture, tourism and sport sectors have had a productive year. Film and television production has skyrocketed — up more than 50 per cent over last year — thanks in part to sustained tax credits from our provincial government. Across the province, B.C.'s 700 resorts continue to attract both domestic and international visitors seeking outdoor pursuits, agricultural tours and spa experiences. Ski hills across the province have seen record or near-record seasons. On top of that, B.C. communities played host to 26 major sport events — like the World Junior Hockey Championships, Sovereign Lake World Cup Cross-Country Ski Championships and Grey Cup — generating millions of dollars in economic activity, both in the host communities and the province at large.
As we look back on our performance over the past year, we are also planning for the next one. Our ministry is investing in organizing and promoting BC 2008, a celebration of the 150th anniversary of B.C.'s founding as a colony. New capital projects worth more than $4.5 billion are under review by our ministry, including proposals for new all-seasons ski resorts, golf and residential developments and spas. We are also investing $5 million towards the planning and development of a cultural precinct in Vancouver that will encompass a new provincial Asia-Pacific Museum of Trade and Culture and a new National Gallery of Aboriginal Art. All of these will contribute to our provincial identity as a world-class cultural destination and help ensure we meet our goal of doubling tourism by 2015.
As we continue to work toward that ambitious goal, I am proud to present the 2005/06 Annual Service Plan Report that highlights our accomplishments over the past year. I look forward to continuing to meet with B.C.'s tourism operators, First Nations partners, destination marketing organizations, local governments and other stakeholders to help ensure the entire province benefits from the opportunities at hand.
The 2005/06 Ministry of Tourism, Sport and the Arts Annual Service Plan Report compares the actual results to the expected results identified in the ministry's 2005/06 – 2007/08 Service Plan Update. I am accountable for those results as reported.
Honourable Olga Ilich
Minister of Tourism, Sport and the Arts
June 30, 2006