Message from the Minister and
Accountability Statement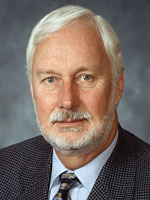 As Minister of Employment and Income Assistance, it is my responsibility to provide an employment and income assistance system that is fair, caring, and sustainable. Our government is committed to helping people — who are able to work — find and keep jobs, while also providing assistance to those British Columbians most in need.
Our focus on employment and personal responsibility has been encouraging and successful. The portion of "expected to work" clients on our caseload has dropped from 55 per cent in June 2001 to less than 18 per cent in March 2006. Thousands upon thousands of our employable clients are now pursuing gainful employment, education, and brighter futures.
More than two-thirds of our caseload is now comprised of Persons with Disabilities and Persistent Multiple Barriers to employment. These clients receive this government's highest levels of supports and services to help them sustain an improved quality of life. The ministry will continue to foster the best possible system of support for these individuals, assisting them achieve greater independence, whether in the workplace or in their daily life.
For persons with disabilities who wish to work, the Minister's Council on Employment for Persons with Disabilities is forging alliances with B.C.'s business leaders to promote these individuals as skilled, motivated, and desirable employees. Our work is already making a notable difference in the hiring policies of some key provincial industries.
We are active participants in the Premier's Taskforce on Homelessness, Mental Illness and Addictions — an important initiative in seeking solutions to these critical societal issues. We have launched several effective outreach projects to ensure B.C.'s most vulnerable citizens, particularly those who may be homeless, access services that immediately make a real difference in their lives. We collaborate closely with all levels of government, and valued community partners, to ensure that people in need receive the income supports, shelter and health benefits readily available through government.
I look forward to working with Ministry staff and partner agencies to maintain high levels of efficient, responsive service for our clients. I thank them all for their dedication and excellent professionalism.
The 2005/06 Ministry of Employment and Income Assistance Annual Service Plan Report was prepared under my direction in accordance with the Budget Transparency and Accountability Act. The report compares the actual results to the expected results identified in the ministry's 2005/06 – 2007/08 Service Plan Update. I am accountable for those results as reported.
Honourable Claude Richmond
Minister of Employment and Income Assistance
June 30, 2006