Message from the Minister and
Accountability Statement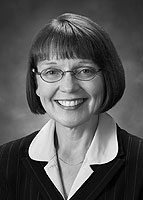 Our Government has pledged to make British Columbia the best-educated, most literate jurisdiction on the continent. Since 2001, we have worked with educators, students, parents, trustees and communities to improve student achievement and achieve that goal. Together, we have made great strides over the past five years, and this report details the accomplishments and the commitments we have met along the way.
Our plan is working.
We set ambitious targets that work toward the Government's Five Great Goals, with a keen eye on priorities such as student achievement, literacy, student health, physical activity, and improving Aboriginal student performance.
We already know that B.C. has one of the best education systems in the world, and there is good reason to be proud of that. British Columbia currently has a record school completion rate of 79 per cent, and on the most recent international test of 15-year-olds (Programme for International Student Assessment), no one outperformed B.C. students in math and reading — and only Finland and Japan outperformed B.C. in science. British Columbia students also scored higher in 10 subjects on 2004/05 provincial exams, compared to the previous year.
Literacy is a key to student achievement and following the May 2005 election, the Ministry was given responsibility for early learning, literacy and libraries. With one ministry taking a lead role for all literacy initiatives, we can meet the needs of the whole family — from preschoolers to grandparents.
Since 2001, the Government has invested $50 million in programs and resources to improve literacy rates, including $1.8 million to public libraries to increase child and adult literacy, $10 million for innovative literacy teaching practices, and $50,000 to the Books for Babies program. We continued the Ready, Set, Learn program for a second year to help prepare our youngest learners for Kindergarten. Last year, 35,000 parents attended Ready, Set, Learn open houses at nearly 1,000 schools across B.C., and we anticipate even more schools and more parents will participate this year.
The Ministry of Education is also instrumental in helping the Province reach its second great goal: lead the way in North America in healthy living and physical fitness. Healthy living starts with healthy eating. We are helping students make healthier food choices and soon, schools in B.C. will no longer offer unhealthy food for sale. In fact, we have already introduced guidelines for food and beverage sales in B.C. schools and many schools have already taken the initiative by offering more healthy food choices to their students.
As part of ActNow BC, we have invested more than $15.5 million to help make B.C. students the healthiest and most physically active in Canada, including investments in Action Schools! BC to expand the program province-wide by 2010 and develop a secondary school model. Early results are seeing success for Action Schools! B.C., with 893 schools registered in the program for the 2005/06 school year — that is 276 more schools than the previous year.
As well, we are working harder than ever before with Aboriginal communities to find solutions to ensure Aboriginal students have the support and resources they need to succeed. As a group, Aboriginal students are doing better than ever before — in fact, a record 48 per cent of Aboriginal students finished secondary school in 2004/05 — an increase of six percentage points from 2000/01.
We are pleased by this success, but we also know there is more to do. The Ministry of Education will continue to collaborate with districts and Aboriginal communities to help students who have dropped out of school complete their studies and to bring Aboriginal culture into the classroom. The Ministry has also completed a lot of the work toward having Aboriginal Education Enhancement Agreements signed in all school districts, establishing partnerships with shared decision-making and goal-setting. To date, 28 agreements have been signed.
As a Government, we are committed to improving the achievement of all students and that includes our students with special needs. When we announced the $150 million increase in 2005/06, we asked school districts to report back on how they are using the funds to improve services and better support students with special needs. School boards have been working hard and the majority of them have improved supports for special needs students.
The Ministry has also started to track demographics and performance results for special needs students in the report, "Students with Special Needs — How Are We Doing?" This first-ever report on the performance of students with special needs shows that student results are improving — more students with special needs are meeting or exceeding expectations in reading writing and math.
Our education system is already one of the best in the world. To continue to meet the needs of today's learners, we will continue to improve and adapt to British Columbia's changing needs.
The Ministry of Education's 2005/06 Annual Service Plan Report compares actual results to the expected results identified in the Ministry's 2005/06 - 2007/08 Service Plan Update — September 2005. I am accountable for those results as reported.
Honourable Shirley Bond
Minister of Education and Deputy Premier
Minister Responsible for Early Learning and Literacy
June 30, 2006