Message from the Minister and Accountability Statement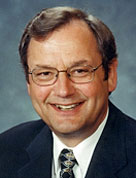 The last four years have seen British Columbia's economy make significant strides forward and our success has encouraged people and businesses to reinvest and relocate to this province. As a result of this ongoing work, B.C.'s economy is now showing one of the strongest economic performances of all provinces and territories.
I am encouraged by the progress made by the Ministry of Small Business and Economic Development over the past fiscal year and the contributions made toward growing the provincial economy and creating a more competitive business climate.
In 2004/05, the ministry made important advances in its four core business areas: improving British Columbia's investment climate and competitiveness; enhancing economic development throughout British Columbia; marketing and promoting British Columbia; and B.C. Olympic Games Secretariat, sport and culture.
We are providing leadership, co-ordination and oversight for the 2010 Vancouver Olympic and Paralympic Winter Games. Through marketing and support activities, the ministry continues efforts to ensure businesses and communities province wide take advantage of the economic opportunities associated with the 2010 Winter Games. The ministry has also made efforts to help B.C. athletes and coaches reach athletic excellence in 2010 and to support arts and cultural activity leading up to the 2010 Winter Games.
Infrastructure plays a key role in readying the province for 2010, as well as building healthy communities and creating new economic opportunities. The provincial government, through the ministry, continues to fund important community infrastructure projects across B.C.
The provincial government recognizes the potential economic opportunities available as a result of our proximity to Asia. Through the ministry, government is working to encourage new investment and develop new partnerships in the growing Asia Pacific region.
The ministry continues its efforts to support economic diversification of B.C. communities. In parts of the province impacted by infestation of the mountain pine beetle, the ministry is working to develop strategies to help reduce long-term effects.
As part of government's ongoing effort to reduce regulatory burden to encourage competitiveness and innovation, progress continues to be made on the deregulation initiative eliminating thousands of regulations. While we have surpassed our one-third reduction target, ministries continue to look for ways to modernize the regulatory system.
Details of these and many other important successes for the fiscal year 2004/05 are outlined in this Annual Service Plan report. Over the coming year, the Ministry of Small Business and Economic Development will continue to build upon these achievements in our work to create a strong, prosperous and diverse provincial economy.
The 2004/05 Ministry of Small Business and Economic Development Annual Service Plan Report compares the actual results to the expected results identified in the ministry's 2004/05 Service Plan. I am accountable for those results as reported
Honourable John Les
Minister of Small Business and Economic Development
May 26, 2005