Message from the Minister and Accountability Statement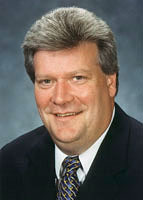 It is with pleasure that I introduce the 2004/05 Ministry of Public Safety and Solicitor General Annual Service Plan Report. This report provides an update on the ministry's activities and performance during the fiscal year ended on March 31, 2005.
The ministry achieved significant accomplishments during the year, including: supporting the integration of police efforts to combat organized crime; establishing the Amber Alert program to help locate abducted children; introducing new programs to keep drunk drivers off our roads; expanding the successful bait car program; enhancing resources to better respond to emergencies and natural disasters; and establishing the Business Practices and Consumer Protection Authority to strengthen support for consumers and promote fairness in the marketplace.
Once again, our strong, skilled workforce of professionals have demonstrated their dedication as we continued to work successfully with communities and other agencies across government to enhance the safety and well-being of all British Columbians.
This report reflects our ongoing commitment to our mission of ensuring the security and economic vitality of communities through effective policing, corrections, liquor and gaming control and other protective and regulatory programs. Subsequent reports will detail the ministry's progress in implementing the Service Plan 2005/06 — 2007/08, released on January 31, 2005.
The 2004/05 Ministry of Public Safety and Solicitor General Annual Service Plan Report compares the actual results to the expected results identified in the ministry's 2004/05 Service Plan. I am accountable for those results as reported.
Honourable R. T. (Rich) Coleman
Solicitor General
Ministry of Public Safety and Solicitor General
June 15, 2005