Message from the Minister and Accountability Statement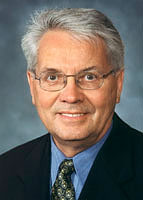 British Columbia has a long history of responsible natural resource development. Energy and mineral resource products, such as electricity, natural gas for heating, gasoline for transportation, coal used to make steel, and construction aggregates, are fundamental to a thriving economy and the lifestyles of British Columbians. Working closely with rural communities and First Nations, these sectors also provide family-supporting jobs, a solid business base in rural communities, and the public funds for priority services like health and education. However, not only rural areas benefit from these industries. Urban centres also gain from the marketing and development of natural resources.
In 2004/2005 the Ministry of Energy and Mines built on a solid record that continued the expansion of the alternative energy sector as independent power producers came forward with run-of-river, tidal and biomass energy projects. We also saw a 100 per cent increase in exploration spending by the mining sector and a 50 per cent rise in capital investment by British Columbia's oil and gas industry. All of this was done while still maintaining our world-class regulatory system that ensures the protection of environmental and social values.
British Columbia has always been a world leader in clean electricity production, with 85 per cent of the Province's electricity coming from our abundant hydro-electricity facilities. Our Energy Plan targets 50 per cent of new electricity is to come from clean sources and BC Hydro has pledged no net incremental environmental impacts as they acquire additional resources to meet the growing needs of British Columbians.
The Electricity and Alternative Energy Divisison recognizes that part of our challenge will be to use existing sources of energy more wisely. The Community Action on Energy Efficiency Pilot Program is a multi-party project that demonstrates how to reduce electricity consumption in residential and commercial buildings.
In April 2005 the Premier announced the Alternative Energy and Power Technology Task Force, which is tasked with ensuring our province remains a world leader in the research and economic development of alternative energy. The Provincial Government is committed to working with this sector to create alternative energy and brand British Columbia as the place international customers turn to for power technology and environmental solutions.
The Minister of State for Mining worked hard to develop renewed confidence that is bringing investors back to the Province. In 2004, our province attracted 12 per cent of Canadian exploration spending, a 300 per cent increase in British Columbia's portion of investment targeted at finding new mineral resources. The ministry responded to industry and community concerns and developed the comprehensive British Columbia Mining Plan to ensure recent successes continue for the long term. Implementation of this plan has already begun and I am confident this plan will lead to lasting confidence in British Columbia as a responsible and competitive place for mineral resource development.
Last year was nothing short of spectacular when you look at the work of the Oil and Gas Division and the response by industry. With capital investment at $4.5 billion in 2004 the industry has clearly signaled that efforts by this ministry to ensure British Columbia is a globally competitive jurisdiction are paying off. Summer drilling in 2004 remained strong and British Columbia was the only province that registered a rig count increase, both indications that our summer drilling program is working. In March 2005, Oil and Gas Development Strategy III was launched. It builds on the solid success of the previous two phases. The strategy focuses on programs to improve infrastructure, increase year-round industry activity, provide stable employment, improve the competitiveness of the northeast British Columbia service sector, and provide targeted on-site training through a new Oil and Gas Centre for Excellence in Fort St. John.
Underlying all of this work is a commitment to working with communities and First Nations to ensure they have the information and resources to understand and benefit from energy and mine development. Our Aboriginal Relations Branch has established relationships across the province and supports First Nations by providing access to industry training and facilitating relationships with industry proponents. They have worked extensively with Treaty 8 First Nations, developing capacity and discussing ways to ensure those First Nations receive economic benefits from resource development that impacts them.
One of the many infrastructure highlights was the completion of an award-winning public private partnership to upgrade the Sierra Yoyo Desan road. This partnership included a new bridge spanning the Fort Nelson River that opened up rich oil and gas fields that were previously inaccessible, providing employment and stimulating business development that would not have otherwise occurred.
Beyond the $2 billion in revenue to the province and the high paying jobs, energy industries also provide us with the power and products we need in British Columbia. This includes environmentally responsible electric power from large and small hydro and wood residue, clean-burning natural gas, and petroleum to meet our transportation and home heating needs.
I am proud of the accomplishment of this ministry to fulfill its vision of thriving, competitive, safe and environmentally responsible energy and mining sectors, significantly benefiting all British Columbians. I invite you to review the 2004/05 Annual Service Plan Report.
The 2004/05 Ministry of Energy and Mines Annual Service Plan Report compares the actual results to the expected results identified in the ministry's 2004/05 Service Plan. I am accountable for those results as reported.
Honourable Richard Neufeld
Minister of Energy and Mines
June 15, 2005