Message from the Minister and Accountability Statement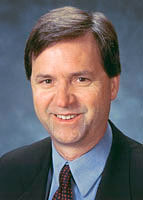 I am pleased to present the British Columbia Environmental Assessment Office's Annual Report for the period April 1, 2004 to March 31, 2005. The report outlines the past year's achievements in assessing the impacts of major development proposals in British Columbia.
The Environmental Assessment Office plays an important role in British Columbia by delivering a thorough, timely and integrated environmental assessment process. It promotes the provincial goal of sustainability by protecting the environment and fostering a strong and vibrant economy.
Over the past year, the Environmental Assessment Office has seen significant progress in engaging business and industry in the review process. New provincial timelines for decision-making and enhanced federal/provincial cooperation are encouraging more proponents to take part in the process resulting in better projects and greater certainty.
The Environmental Assessment Office continues to engage with proponents to streamline the process, ensure appropriate opportunities for public consultation, and ensure that legal obligations to First Nations are met. The Environmental Assessment Office continues to place high priorities on ensuring reviews are harmonized when both the federal and provincial environmental assessment processes apply.
With an ever-expanding economy and the public's demand for environmental accountability, the work of the Environmental Assessment Office takes on even greater significance. I look forward to the future as we continue to improve the way that environmental assessment is done in this province.
The 2004/05 Environmental Assessment Office Annual Service Plan Report compares the actual results to the expected results identified in the Environmental Assessment Office's 2004–05 Service Plan. I am accountable for those results as reported.
Honourable George Abbott
Minister of Sustainable Resource Management
and Minister Responsible for the Environmental Assessment Office
June 8, 2005