Message from the Attorney General and Accountability Statement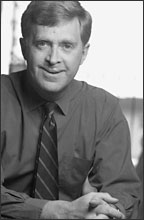 I present with great pleasure the Ministry of Attorney General Annual Service Plan Report for 2004/05. This report chronicles our outstanding achievements for the past year and describes our continuing efforts to bring fundamental change to the provincial justice system.
Over the past four years, we have listened to citizens who pursued legal claims, but found the process costly, complex, confusing and slow. We responded to those pleas to improve and simplify the justice system so that ordinary people could resolve their disputes quickly, inexpensively and with confidence that they had received fair process.
To make our vision and aspirations a reality, we made innovation and reform a hallmark of this ministry. We sought new approaches and novel solutions. We built on our early successes and collaborated with other justice participants to bring about needed change.
I am particularly proud of the improvements we have made to the civil justice system. This report describes the recent changes that will continue to modernize that system, increase access, offer more options, lower the cost to litigants, and make the process proportional to the amount in dispute. I am equally proud of our success in transforming the administrative justice system from an intricate network of almost seventy tribunals into a more efficient group of just over thirty agencies. Our efforts in criminal justice are also remarkable. We are now regarded as leaders in criminal justice reform and outstanding innovations in the prosecution and management of hugely complex mega trials.
With the assistance of our dedicated and progressive justice partners and our highly motivated public service workforce, I am certain that British Columbia will continue to lead the quest for a responsive, relevant and credible justice system in which our citizens can take pride.
The 2004/05 Ministry of Attorney General Annual Service Plan Report compares the actual results to the expected results identified in the ministry's 2004/05 Service Plan. I am accountable for those results as reported.
Honourable Geoff Plant
Attorney General
June 8, 2005