Message from the Minister and Accountability Statement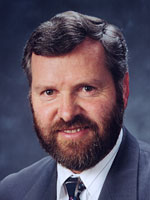 The 2004/05 – 2006/07 ministry service plan laid out a clear vision of how we were to carry out our activities to build a stronger and more resilient and responsive industry for the future; this annual report discusses the progress that we have made in fiscal 2004/05.
Over the past year the ministry and industry worked hard to meet the challenges of the Avian Influenza crisis, the ongoing consequences of the United States border closure due to Bovine Spongiform Encephalopathy, the impacts of Sudden Oak Death on our nursery and landscape industries, and a September snowfall on grain crops in the Peace River region.
Once again, our industry demonstrated courage and perseverance in responding positively to difficult issues. As the year comes to a close, all of this hard work is showing good results and, I believe, we can all look to a broader horizon.
I am particularly proud of our work with Avian Influenza which led to a national industry and community economic recovery program. We learned some valuable lessons and take very seriously recommended protocols for surveillance, bio-security and emergency response procedures in the management of animal health diseases for all livestock industries.
The National Beef Industry Repositioning Strategy, supported by the federal and provincial governments, is enabling the industry to better position itself to respond to market demands and reduce Canada's dependence on the shipment of live animals to the United States. The strategy has increased slaughter capacity in Canada, providing jobs for Canadians, which in turn helps support the British Columbia cattle industry to maintain jobs and security for communities in all parts of the province.
A Memorandum of Understanding signed with the federal government to implement a new Oceans Strategy on the pacific coast demonstrates our commitment to the management of our coastal resources and fisheries. We want to play our part in improving the sustainability of our fisheries and we see this new partnership, which will work towards a modern ocean management regime, as a positive step forward.
This partnership is enhanced through our creation of the Pacific Salmon Forum which, independent of the provincial government, will decide what priority issues need to be addressed, what research is needed and how to best ensure the sustainability of our vital salmon stocks.
Crisis has a way of testing our strength, and this year we proved to ourselves that we can take on challenges and find solutions that lift our standards higher for the betterment of both industry and all British Columbians. We did this through teamwork and cooperation among all levels of government, First Nations, industry groups and communities. And, we did this because we all know that achieving our goals of a vibrant rural economy, healthy living and an abundant fishery resource depends on growing, profitable and environmentally sustainable agriculture and seafood industries.
The 2004/05 Ministry of Agriculture, Food and Fisheries Annual Service Plan Report compares actual results to the targets identified in the ministry's 2004/05 – 2006/07 Service Plan. I am accountable for these results as reported.
Honourable John van Dongen
Minister of Agriculture, Food and Fisheries
June 9, 2005