Message from the Minister and Accountability Statement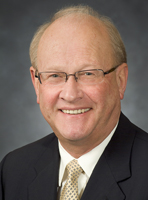 It is an honour to present the Ministry of Tourism, Sport and the Arts 2008/09 – 2010/11 Service Plan. Tourism, sport and the arts are essential sectors in our economy, touching the lives of all British Columbians. The plan that follows outlines our strategies for enhancing the social and economic benefits of these sectors, and includes a more focused set of performance measures for demonstrating our success.
British Columbia boasts a quality of life second to none. The 2010 Olympic and Paralympic Winter Games will showcase British Columbia to the world, as three billion television viewers get a sampling of our province's natural beauty, culture and heritage. We are working hard to leverage all of the benefits of this unparalleled opportunity.
Tourism is the world's fastest growing industry, and a major contributor to the British Columbia economy. Our Tourism Action Plan, a response to the Premier's challenge to double tourism revenues by 2015, is now well underway. The plan consists of 34 specific actions aimed at solidifying our growing reputation as one of the world's premier destinations. These initiatives will increase the tourism products and outdoor recreation experiences available throughout the province, while ensuring their environmental sustainability.
A key focus of the plan is the development of a sustainable Aboriginal tourism sector, through the implementation of our groundbreaking Aboriginal Cultural Tourism Blueprint Strategy, the first of its kind in Canada. Another important focus is on creating a more favourable environment for resort development and expansion in British Columbia, while at the same time promoting an ongoing commitment to the protection of archeological sites. It is important to tie this conservation role to external planning and approval processes, to ensure awareness of these fragile resources.
British Columbia has a strong tradition of excellence in sport, and boasts the highest physical activity rate in Canada. The Ministry supports a wide range of sport and recreation initiatives aimed at both supporting our elite athletes and encouraging broad participation. Sport tourism is a growing segment of the tourism market, and a key component of our strategy to capture the benefits of sport tourism is Hosting BC. Hosting major sports events provides communities with lasting sport, economic and social benefits. In addition to the 2010 Olympic and Paralympic Winter Games, British Columbia will be hosting a number of major sporting events over the next three years. For example, the North American Indigenous Games is expected to bring more than 20,000 participants and spectators to the Cowichan Valley in August 2008.
The arts and culture play a key role in making British Columbia such an attractive place to live, work and visit. Having strong and vibrant creative industries is essential to attracting business, industry and tourism. Currently, cultural tourism is the fastest growing sector of the worldwide tourism market. We continue to build our creative industries and workforce and foster their growing contribution to the provincial economy, through a variety of initiatives and investments in individual artists, arts and cultural organizations, and community and regional arts councils.
Our film, television and digital media sector is respected throughout the world for the quality of its work. Our film production industry is also the third largest in North America. We will continue to market British Columbia as a prime film location and ensure that we have the skills base and support services to ensure that we can be strong competitors in this challenging and rapidly changing global industry.
The year 2008 marks the 150th anniversary of the founding of British Columbia as a Crown colony. Through BC150 Years, the Ministry is engaging individuals, organizations and communities in a province-wide celebration of this important milestone. Spirit Squares are being created in communities across the province, local museums are developing new exhibits featuring local history, and special commemorative books telling the story of British Columbia will be distributed to schools, libraries and communities. These and other exciting initiatives are aimed at creating legacies that celebrate not only our unique history, but also a positive and progressive future, sparking interest both here at home and internationally.
We could not accomplish our goals in any of these areas without the important contribution of volunteers. Volunteerism contributes greatly to our communities — B.C.'s volunteers are the backbone of our society and play a vital role in our successes and achievements as a province.
The Ministry of Tourism, Sport and the Arts' 2008/09 – 2010/11 Service Plan was prepared under my direction in accordance with the Budget Transparency and Accountability Act. I am accountable for the basis on which the plan has been prepared. All material fiscal assumptions and policy decisions as of February 19, 2008 have been considered in preparing the plan and I am accountable for achieving the specific objectives in the plan.
Honourable Stanley B. Hagen
Minister of Tourism, Sport and the Arts
February 19, 2008