Message from the Minister and Accountability Statement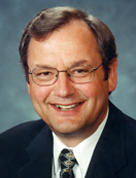 It is with pleasure that I introduce the Ministry of Public Safety and Solicitor General Service Plan 2008/09 – 2010/11. Each and every goal, objective and strategy outlined in the plan is underpinned by a commitment to enhance public safety in communities across the province. Our plan not only addresses the manifestations of crime, victimization and addiction, but delves deeper to understand the root causes of these behaviours so that intervention is proactive rather than merely reactive.
The Ministry will continue to develop strategies to protect citizens and communities from crime through accountable and effective policing. We will strengthen the police complaints process, and set provincial standards for municipal police departments in areas such as the use of conductive energy weapons. In early 2008, we will participate in an open forum to discuss the organization of police forces across the Lower Mainland, while continuing to work with partners like the Attorney General's ministry to find innovative ways to deal with the full spectrum of criminal behaviour, from organized crime down to prolific offenders who commit the majority of petty crime on our streets. This includes developing strategies to address many of the factors that contribute to a life of crime, such as homelessness, mental illness and addiction. We will continue to send, through our civil forfeiture law, the strong message that crime doesn't pay, by increasing recovery of proceeds and assets acquired by, or used in, unlawful activity. This will enable us to invest even more money at the community level on crime-fighting programs and assistance to victims of crime.
We will build upon the work undertaken in the face of near record flooding in 2007. The Premier's ten-year, $100 million British Columbia Flood Mitigation Program will be invested in flood protection works to help ensure the province is able to withstand the effects of global warming and changing weather patterns. In addition, together with our First Nations partners, we will begin the process of reversing years of gravel build-up in rivers in an environmentally responsible manner. These efforts, coupled with the Provincial Emergency Program's direct support to local governments in planning for, responding to and recovering from disasters and emergencies, solidify British Columbia's distinction as a national and international leader in the field of public safety.
Enhanced road safety is another key objective for the ministry. Government will bring into law stronger child passenger safety regulations, modernize the intersection safety camera program and develop strategies that focus on the driving behaviours which put all on our roads in jeopardy.
The Ministry remains committed to managing liquor and gaming in a fair and equitable way that protects public interests. An independent review has confirmed that necessary steps are being taken to ensure public trust and confidence in the provincial lottery retail system while programs and services aimed at responsible gaming are being increased.
The Ministry of Public Safety and Solicitor General 2008/09 – 2010/11 Service Plan was prepared under my direction, in accordance with the Budget Transparency and Accountability Act. I am accountable for the basis on which the plan has been prepared. All material fiscal assumptions and policy decisions as of February 8, 2008 have been considered in preparing the plan and I am accountable for achieving the specific objectives in the plan.
Honourable John Les
Minister of Public Safety and Solicitor General
February 8, 2008