Message from the Premier and Accountability Statement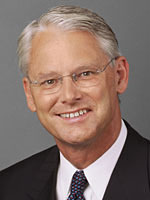 I am pleased to present the Service Plan for the Office of the Premier for the period of April 2008 through March 2011.
The momentum of a robust economy over the last few years has propelled British Columbia on a wave of good fortune. Unemployment is at the lowest rate in over 30 years, and British Columbians are feeling positive about our province and our collective future. Our government is proceeding with actions to keep our economy strong, to improve the lives of British Columbians, and to take advantage of unprecedented opportunities.
Government has recognized the need for bold early actions to address climate change. It established a Cabinet Committee on Climate Action and a BC Climate Action Secretariat responsible for an action plan to reduce the province's Green House Gas (GHG) emissions by 33 per cent by 2020.
This year, we are celebrating the 150th anniversary of the founding of the Crown colony of British Columbia in 1858. BC 150 celebrations are planned with the help of government's Spirit Squares in communities throughout the province. Developments to host the 2010 Winter Olympic and Paralympic Games continue, as we work to realize an enduring legacy of economic and social benefits for our future generations. Our New Relationship with First Nations continues to improve, making progress towards closing the gap in economic and social well-being for Aboriginal people. We are building a housing legacy so that every British Columbian has access to a safe, appropriate and affordable place to call home.
The Office of the Premier will continue to lead government in building on these initiatives and others that will allow us to achieve government's goals and commitment to fiscal responsibility, transparency and accountability.
The Office of the Premier 2008/09 – 2010/11 Service Plan was prepared under my direction, in accordance with the Budget Transparency and Accountability Act. I am accountable for the basis on which the plan has been prepared. All material fiscal assumptions and policy decisions as of February 14, 2008, have been considered in preparing the plan and I am accountable for achieving the specific objectives in the plan.
Honourable Gordon Campbell
Premier
February 14, 2008