Message from the Minister and Accountability Statement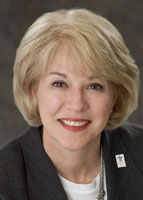 The Ministry of Labour and Citizens' Services is committed to providing British Columbians with a stable labour environment and excellent citizen services. The 2008/09 – 2010/11 Service Plan outlines this commitment and explains in detail how it will be achieved.
The Ministry will continue to promote and encourage effective labour relations in both the private and public sectors, providing the foundation for a stable labour environment that fosters job creation and competitive and prosperous businesses.
In addition, the Ministry will continue to provide protection to our most vulnerable workers, and focus on education and to reduce workplace related injuries. Through WorkSafeBC, the Ministry is continuing to emphasize safer, healthier workplaces with a new emphasis on orientation and training for new employees.
Service BC offices are delivering hundreds of front-line government programs and services — online, in person and by phone in 59 communities across British Columbia. In 2008, Government Agents celebrate 150 years of success as the friendly face of government for our residents, businesses and visitors.
Building on the success of our Connecting Communities program, which has brought high-speed Internet access to 91 per cent of British Columbians, Network BC is now focused on working with First Nations, the federal government and other partners to provide broadband connections to all 203 First Nations communities in B.C. This is creating unique new opportunities for community capacity-building and digital literacy. Preservation and revitalization of First Nations languages, accessing services quickly and conveniently, and connecting with families and friends are examples of how a robust broadband infrastructure can contribute to healthy communities.
Shared Services BC continues to provide innovative, technology-based business solutions and services to its clients within government and the broader public sector. These include procurement and supply, corporate accounting, strategic acquisitions and intellectual property.
The Ministry is committed to helping government achieve its goal of being carbon neutral by 2010. New measures will include electronic collaboration tools to reduce government travel, work towards more environmentally friendly buildings, and purchasing policies that favour environmentally friendly products. The Ministry will continue to purchase hybrid vehicles to replace older, less fuel efficient vehicles in the government fleet. To date, this program has resulted in a tenfold increase in the number of hybrid vehicles, which puts us in a leadership position in Canada. Each hybrid on the road in British Columbia represents greenhouse gas emissions of less than half those produced by a conventional gasoline engine.
The Ministry's work in all of these areas will continue to improve the services that government provides to British Columbians in an open and transparent manner. In that regard, the Ministry's stewardship of the Freedom of Information and Protection of Privacy Act continues to be a priority. We are working with stakeholders, both inside and outside government, to ensure the Act remains one of the best in Canada. In April of 2007, I introduced Bill 25, which contains many amendments designed to streamline the administration of the Act and in October during my speech to the Information Summit in Vancouver, I pledged to work with interested parties on the issue of information management. I thank all Ministry staff for their dedication and professionalism. I am privileged to work with them as we turn these important goals into results.
The Ministry of Labour and Citizens' Services 2008/09 – 2010/11 Service Plan was prepared under my direction in accordance with the Budget Transparency and Accountability Act. I am accountable for the basis on which the plan has been prepared. All material fiscal assumptions and policy decisions as of February 14, 2008 have been considered in preparing the plan and I am accountable for achieving the specific objectives in the plan.
Honourable Olga Ilich
Minister of Labour and Citizens' Services
February 14, 2008