Ministry of Finance
Message from the Minister and Accountability Statement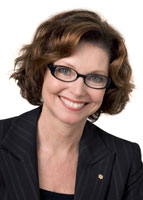 I am pleased to present the 2008/09 to 2010/11 Service Plan for the Ministry of Finance. This plan sets out the targets and expected results that Ministry staff will use to guide their decisions in support of the governments priorities.
With a primary goal to ensure sound fiscal management and a balanced budget, the Ministry of Finance plays a key role in supporting the programs and services that British Columbians depend upon. British Columbia maintains a balanced approach to fiscal planning to help mitigate the risks in a global economy. Our prudent fiscal management continues to be the foundation on which we can support our citizens and build our communities.
British Columbia is renewing its responsibility to the environment with a commitment to reduce greenhouse gases by one-third below current levels by 2020. The Ministry of Finance shares this goal and will take steps to reduce its own environmental footprint as well as encouraging changes to our daily activities to create a greener, healthier province.
Our service plan supports British Columbia's goals by ensuring our strong and vibrant economy continues to benefit from a fair and competitive tax environment that encourages investment and responsible growth. The service plan also requires the Ministry continue building governance frameworks that improve transparency, inform best practices and help ensure the public receives value for money.
Our past successes and future achievements are made possible by the talented and professional individuals at the Ministry of Finance. It is truly a privilege to work with them and I am confident that the opportunity to work alongside these outstanding individuals will continue to attract the best and the brightest to the Ministry of Finance.
The Ministry of Finance and Associated Entities 2008/09 – 2010/11 Service Plan was prepared under my direction in accordance with the Budget Transparency and Accountability Act. I am accountable for the basis on which the plan has been prepared.
All material fiscal assumptions and policy decisions as of February 12, 2008, have been considered in preparing the plan, and I am accountable for achieving the specific objectives in the plan.
Honourable Carole Taylor
Minister of Finance
February 12, 2008