Ministry of Environment
Message from the Minister and Accountability Statement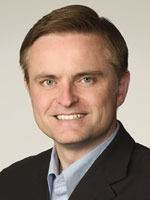 I am pleased to present the 2008/09 – 2010/11 Service Plan for the Ministry of Environment, the BC Climate Action Secretariat and the Environmental Assessment Office. This plan outlines our continued dedication to sustainable environmental management and the achievement of exemplary levels of environmental stewardship and sustainability.
British Columbians are proud of what our province offers: extraordinary beauty, clean air and water, sustainable natural resources and exceptional recreational opportunities. The Ministry of Environment is committed to ensuring the protection of this rich environmental legacy. This service plan outlines how we are delivering on the government's Great Goal for leading the world in sustainable environmental management. Over the next year, our efforts will continue to be focused on government priorities related to clean air and water, climate change, parks and protected areas, fisheries and oceans management and comprehensive and timely environmental assessments.
Our government is taking aggressive action on climate change, which is demonstrated by our commitment to make government operations carbon neutral by 2010, and by being the first government in Canada to enact legislation requiring greenhouse gas emissions to be cut by 33 per cent by 2020. The BC Climate Action Secretariat, situated within the Office of the Premier, is the central government agency responsible for leading and co-ordinating action on climate change and supporting the Cabinet Committee on Climate Action. In support of the BC Climate Action Secretariat, the ministry is focusing on greenhouse gas reduction mitigation and climate change adaptation strategies. The ministry continues to develop partnerships with communities, local governments and jurisdictions outside our borders to support climate change research and innovations that will help meet the government's climate change goals.
Clean air is vital and that is why the ministry will continue to monitor and protect the province's air quality. Work will move ahead on actions to improve air quality in British Columbia including: reducing the use of conventional wood stoves, encouraging industry to adopt best available emission technologies and retrofitting diesel vehicles. In addition, the ministry supports opportunities to engage local governments and the public on clean air issues. The ministry will also continue to develop partnerships with various organizations to study, monitor and provide air quality information, such as the Air Quality Health Index, which provides the public with daily forecasts on air quality.
We enjoy a world-class parks system in British Columbia, and to make them even better, the government has invested more than $65 million over the past three years to improve park facilities and acquire new lands. Since 2001, the B.C. government has established 46 new parks, 65 conservancies, one ecological reserve and eight protected areas, and expanded more than 50 parks, three conservancies and six ecological reserves. This expansion of our parks and protected areas system protects more than 800,000 additional hectares, increasing B.C.'s total protected areas to 13.8 per cent of the province — an area approximately the size of Denmark. As in past years, the ministry will continue to enhance visitors' experiences in our provincial parks and protected areas and to develop innovative partnerships for their effective management. In addition, the ministry will continue to focus efforts on the conservation of native species and ecosystems.
British Columbia will continue to play a lead role in the eco-certification of commercial fisheries and in seafood traceability in Canada. This will provide an opportunity for the Province to demonstrate its world class management of commercial fisheries and to meet market demands for sustainable, high quality and healthy seafood. We will look for opportunities to co-operate on these and other initiatives with U.S. fisheries occurring off the states of California, Oregon, Washington, and Alaska. We will also work with universities, foundations, government and industry to establish B.C. as a global centre of excellence in conducting environmental sustainability assessments for commercial fisheries.
As Minister Responsible for Water Stewardship and Sustainable Communities, I place a high priority on fostering environmental stewardship and individual and corporate responsibility. The ministry will continue to promote water awareness and information sharing, and provide support to communities for developing sustainable water management plans.
Our focus on individual and corporate responsibility has made us a leader in North America in the development of industry-led product stewardship programs. We are continuing to expand this important program, from tires and batteries to a new electronic waste recycling program. This is another step we are taking towards diverting waste from landfills and reducing waste in B.C.
As this plan shows, the Environmental Assessment Office continues to successfully manage the assessment of potential environmental impacts of major development proposals in British Columbia. Through this important work, the Environmental Assessment Office is fostering a positive investment climate and sustainable economic development throughout the province. In addition to working with First Nations and other government agencies, the Environmental Assessment Office encourages early involvement in the environmental assessment process by interested members of the public through public comment periods on projects under review, access to extensive information through the Environmental Assessment Office's website and regular contact with stakeholder groups.
The Ministry of Environment's 2008/09 – 2010/11 Service Plan, the BC Climate Action Secretariat 2008/09 – 2010/11 Service Plan and the Environmental Assessment Office's 2008/09 – 2010/11 Service Plan was prepared under my direction in accordance with the Budget Transparency and Accountability Act. I am accountable for the basis on which the plan has been prepared. All material fiscal assumptions and policy decisions as of February 16, 2008 have been considered in preparing the plan and I am accountable for achieving the specific objectives in the plan.
Honourable Barry Penner
Minister of Environment and
Minister Responsible for Water Stewardship and Sustainable Communities
February 16, 2008