Message from the Minister and Accountability Statement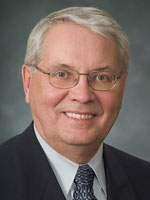 Our abundant natural resources play a key role in the economic and social well-being of every British Columbian providing us with revenue that helps pay for many vital services like health care and education. As stewards of this Province, we have a responsibility to manage our natural resources in a way that ensures they meet our needs today and the needs of our children and grandchildren.
The BC Energy Plan: A Vision for Clean Energy Leadership provides clear direction for clean energy leadership and strong, achievable targets for energy conservation. In the coming year, the Ministry of Energy, Mines and Petroleum Resources will continue to implement the Energy Plan, creating opportunities in the energy sector that will benefit all British Columbians.
The oil and gas industry in British Columbia is thriving and activity levels remain robust. This sector is the largest resource contributor to provincial revenue. The Province realized a 2007 year-end total of over $1 billion from the sale of oil and gas rights, shattering the previous record of $647 million set in 2003. The overall average price for 2007 of $1,758 per hectare also breaks the 2005 record of $922 per hectare. This bears witness to industry's commitment to our resource potential and speaks to our success in attracting new investment through our innovative infrastructure and royalty programs.
The Ministry will continue to provide targeted oil and gas royalty programs. In particular, the new Net Profit Royalty Program will deliver on the BC Energy Plan's commitment to create a vibrant, competitive oil and gas sector in British Columbia by encouraging the development of oil and gas resources that have higher costs and greater technical complexity.
The resurgence of the mining industry reflects our ability to implement strategies that streamline the regulatory process and attract investment to B.C. Our trade missions to the Asia-Pacific region and resulting exploration activities will further fuel investor confidence, increase revenues and create social and economic benefits for all British Columbians.
B.C. is emerging as a global leader in sustainable development of environmental technologies and innovative energy management. With our abundant renewable energy resources, ground-breaking research, strong, collaborative leadership and competitive business climate, B.C. is a world-class locale for the production of clean, green technologies.
In the year ahead, projects to be funded from the $25 million Innovative Clean Energy Fund will aid the development of new energy technology solutions including small hydro, biomass, wind, tidal, solar, hydrogen and geothermal energy. Alternative energy sources and ambitious BC Energy Plan conservation targets will help us meet our commitment to electricity self-sufficiency by 2016.
The Ministry of Energy, Mines and Petroleum Resources 2008/09 – 2010/11 Service Plan was prepared under my direction in accordance with the Budget Transparency and Accountability Act. I am accountable for the basis on which the plan has been prepared. All material fiscal assumptions and policy decisions as of February 8, 2008 have been considered in preparing the plan and I am accountable for achieving the specific objectives in the plan.
Honourable Richard Neufeld
Minister of Energy, Mines and Petroleum Resources
February 8, 2008