Message from the Minister and Accountability Statement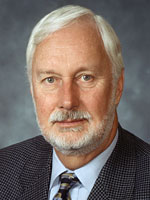 As Minister of Employment and Income Assistance, I am pleased to present our goals and objectives in the Service Plan for 2008/09 – 2010/11. Our government remains committed to providing a fair, caring and sustainable income assistance system for British Columbians most in need.
First, I would like to thank our community partners and, importantly, ministry employees for their ongoing dedication to our mutual clients. With your help, we will continue to find innovative ways to build on our supports and services for those most in need. We are already on our way — as we are simplifying many of our policies and procedures and working with other ministries to make access to our programs easier for clients and the public.
As the lead ministry on the Government's Disability Strategy, we are working to achieve a citizen-centred and integrated system of support for persons with disabilities. This work builds on the Government's current investment of over $4.3 billion in approximately 80 programs across 17 different ministries. The next few years will see the Disability Strategy realized as communities across the province become more inclusive and accessible for British Columbians with disabilities.
The Province is excited about the unprecedented opportunity to work with the Government of Canada to develop new labour market development initiatives. We will take a B.C. approach to employment services that best meet the province's unique labour market priorities and local training needs.
Research shows that our programs are working. Almost 90 per cent of our clients who left income assistance between 2002 and 2003 left because of work, other sources of income or education. We will build on our past achievements — creating welcoming and accessible communities for persons with disabilities and ensuring all British Columbians have the necessary supports to work as they are able.
The Ministry of Employment and Income Assistance 2008/09 – 2010/11 Service Plan was prepared under my direction in accordance with the Budget Transparency and Accountability Act. I am accountable for the basis on which the plan has been prepared. All material fiscal assumptions and policy decisions as of February 8, 2008, have been considered in preparing the plan and I am accountable for achieving the specific objectives in the plan.
Honourable Claude Richmond
Minister of Employment and Income Assistance
February 8, 2008