Message from the Minister and Accountability Statement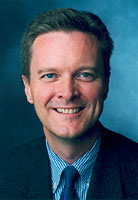 B.C.'s economy has continued to grow at an unprecedented rate, expanding 3.6 per cent in 2006 — the fifth straight year it grew faster than the national average — with the unemployment rate dipping to an average of 4.2 per cent during the first nine months of 2007. In 2006, high tech in B.C. reached new heights with high tech GDP jumping 5.3 per cent in 2006 to over $9.4 billion, the highest level ever recorded.
British Columbia's Asia Pacific Initiative, which could add as much as $76 billion in increased trade and 255,000 jobs by 2020, signals our recognition of the vital importance of the Asia Pacific and works to position British Columbia as the preferred economic and cultural gateway between Asia and North America for culture, commerce, innovation, tourism, work and opportunity.
We've followed the advice given to us by the China/Hong Kong, India, Japan and South Korea Advisory Groups of the Asia Pacific Trade Council by appointing seasoned trade and investment representatives in Asia. These representatives, based in Tokyo and Shanghai, are working with us to fulfill our commitment to promote British Columbia in key Asian markets. Government has already undertaken several major trade missions to Asia Pacific countries over the past year, with more planned. Much headway has been made toward strengthening B.C.'s position as Canada's Pacific Gateway and building a stronger trade, export and investment relationship with Asia, leveraging our strategic location and natural resources strengths to introduce our emerging strengths in talent, technology and environmental leadership.
In that same vein, new changes to the Provincial Nominee Program to lower the investment threshold and fast track the process for business immigrants to create new business ventures in British Columbia will give B.C. a competitive edge for attracting entrepreneurial talent and investment.
Further, with the 2010 Olympic and Paralympic Winter Games just around the corner, it is paramount that we prepare ourselves for the myriad of opportunities that are already being presented. One of the most critical issues to address is the skilled labour shortage. As a result, the Province has taken action to ensure that our economy is able to continue its upward trajectory and take advantage of the opportunities generated by the 2010 Winter Games by implementing programs aimed at attracting skilled labour to B.C.
The Temporary Foreign Worker Program has been improved to make it faster for employers in B.C. and Alberta to hire foreign workers for jobs that have not been filled by Canadian citizens or permanent residents.
The B.C. – Alberta Trade, Investment and Labour Mobility Agreement, which will be fully implemented in 2009, also addresses the skilled labour shortage by improving labour mobility between B.C. and Alberta, making it easier to find qualified employees to fill job vacancies.
Evidence of the critical importance of ensuring that skilled labour is available in B.C. is clearly demonstrated by the inventory of major capital projects that has been steadily growing year over year. The latest inventory figures from September 2007 show record breaking results — 843 large scale construction projects worth an estimated $134.5 billion were planned or underway in B.C. between June and September 2007. That represents an increase of seven per cent in the number of major capital projects, and an increase of 22 per cent in estimated value from the same time last year.
The Ministry of Economic Development 2008/09 – 2010/11 Service Plan was prepared under my direction in accordance with the Budget Transparency and Accountability Act. I am accountable for the basis on which the plan has been prepared. All material fiscal assumptions and policy decisions as of February 14, 2008, have been considered in preparing the plan and I am accountable for achieving the specific objectives in the plan.
Honourable Colin Hansen
Minister of Economic Development
February 14, 2008