Message from the Minister and Accountability Statement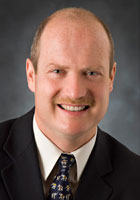 I am pleased to deliver the Service Plan for the Ministry of Aboriginal Relations and Reconciliation. This plan gives me the opportunity to describe the practical and measurable actions the Ministry will undertake over the next three fiscal years to further the New Relationship with First Nations and Métis. This relationship will continue as it began — based on principles of mutual respect, recognition and reconciliation.
The Ministry will continue to advise and support government agencies and organizations on initiatives to help close the social and economic gaps between Aboriginal citizens and other British Columbians by 2015. These initiatives include: land and resource developments for First Nations, programs for Aboriginal and Métis people in urban centres, promotion of Aboriginal sport and healthy lifestyle choices, support for the 2008 North American Indigenous Games, and Aboriginal participation in achieving our goal to be the healthiest jurisdiction ever to host the Olympic and Paralympic Winter Games.
Encouraged by successful ratification of Final Agreements by six First Nations and by the introduction of treaty settlement legislation, we remain committed to treaty negotiations as a full and formal expression of reconciliation. Treaties and other agreements stimulate investment, create jobs and expand economies in communities throughout British Columbia. In conjunction with other branches of government, the Ministry will support agreements that bring real benefits to Aboriginal families and communities, and achieve greater stability over Crown lands and resources.
The Ministry of Aboriginal Relations and Reconciliation 2008/09 – 2010/11 Service Plan was prepared under my direction in accordance with the Budget Transparency and Accountability Act. I am accountable for the basis on which the plan has been prepared. All material fiscal assumptions and policy decisions as of February 15, 2008 have been considered in preparing this plan, and I am accountable for achieving its specific objectives.
Honourable Michael de Jong
Minister of Aboriginal Relations and Reconciliation
February 15, 2008