Message from the Minister and Accountability Statement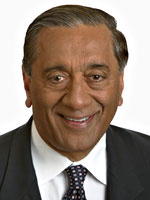 The justice system is a vital component of a democratic society and a foundation of a just and prosperous province. The Ministry of Attorney General plays a key role in strengthening this foundation.
I am pleased to present the Ministry of Attorney General Service Plan for 2008/09 – 2010/11. This plan is based on the Ministry's commitment to having the best justice system in Canada. We are collaborating on a number of exciting and innovative initiatives that will transform the justice system, providing earlier solutions and faster justice. Over the next three years, we will provide more justice access centres. For example, the recently opened Nanaimo Family Justice Access Centre provides a hub for individuals to access a variety of resources, such as legal information, referrals and mediation services to help them solve family issues. It will be expanded to include civil justice services and a second centre will be opened in Vancouver. We will also be working to transform Supreme Court rules and piloting ways to streamline small claims, including the provision of night court.
In the criminal justice system, our focus will be on implementing a Community Court and other initiatives that will include federal, provincial and local government agencies responsible for criminal justice, health and social services in British Columbia. The goals are to work together on solutions to prevent and reduce crime.
As the Minister responsible for Multiculturalism and Immigration, our key priority over the next three years is WelcomeBC. Our province is a favoured destination for newcomers and our work through WelcomeBC will promote early settlement and welcoming communities with a strong focus on English as a Second Language training. For example, we have placed settlement workers in ten school districts in the Lower Mainland, Abbotsford and Greater Victoria. All English language services for adults are being expanded. Toolkits are being developed to guide ministries in translating public information.
The Ministry is fortunate to have talented and dedicated people working to carry out this ambitious service plan. We appreciate and rely on their energy and commitment, and that of our partners and colleagues to accomplish our goals.
The Ministry of Attorney General 2008/09 – 2010/11 Service Plan was prepared under my direction, in accordance with the Budget Transparency and Accountability Act. I am accountable for the basis on which the plan has been prepared. All material fiscal assumptions and policy decisions as of February 15, 2008, have been considered in preparing the plan and I am accountable for achieving the specific objectives in the plan.
Honourable Wally Oppal
Attorney General and Minister Responsible for Multiculturalism
February 15, 2008