Message from the Minister and
Accountability Statement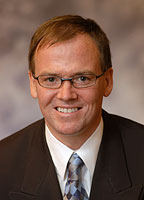 British Columbians can and should be proud of their transportation system. In a province as expansive as ours, an efficient network of road, rail, marine and air connections is crucial to keeping our economy strong and vital. We are seeing success from improvements we have made in opening up B.C., and our future is bright.
Continued work on the Trans-Canada Highway at Kicking Horse Canyon, on the Sea-to-Sky Highway and in the Okanagan corridor will make these routes safer, more effective and well positioned for future growth. Planning for the twinning of the Port Mann Bridge and other improvements key to opening up our Lower Mainland gateway will come as welcome relief to countless thousands of commuters. And we will continue improving the roads that rural residents and the resource sectors rely on in the Heartlands.
These initiatives are key parts of our multi-year Transportation Investment Plan, supporting a comprehensive vision of a multi-modal transportation system for British Columbia.
Our Transportation Partnerships Program will help develop those linkages by investing millions of dollars a year in new infrastructure at ports and airports, as well as new cycling facilities in communities across the province. This cost-shared program is continuing proof of our commitment to work with partners on common goals and to maximize the benefits of leveraging our investments.
The Ministry of Transportation is working smarter, accomplishing more and making a real contribution to improving the quality of life in British Columbia. I look forward to that continuing, and I welcome your thoughts on the vision outlined in this service plan.
Accountability Statement
The 2005/06–2007/08 Ministry of Transportation Service Plan was prepared under my direction in accordance with the Budget Transparency and Accountability Act. I am accountable for the basis on which the plan has been prepared. All material fiscal assumptions and policy decisions as of January 31, 2005 have been considered in preparing the plan and I am accountable for achieving the specific objectives in the plan.
Honourable Kevin Falcon
Minister of Transportation
February 3, 2005