Message from the Minister and
Accountability Statement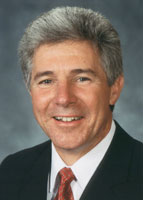 This Service Plan for the Ministry of Skills Development and Labour outlines the ministry's vision and goals as it moves forward, building on past achievements and milestones. The New Era commitments have been met and are on-track. Changes to ensure a fair and safe work environment have been made, and the ministry is positioned to move to ensure a productive labour relations climate, provide protection for workers and educate employers so B.C. continues to be the best place to live and work.
With more than a million job openings expected over the next decade, the ministry will continue to work towards identifying skills gaps, building partnerships with industry and labour and ensuring a harmonious, productive and competitive workplace is available for all workers.
Providing protection to our most vulnerable workers is a priority for the Employment Standards Branch. It will enhance relationships between employees and employers through education and innovative agreements, while carrying out audits and ensuring compliance with employment standards regulations.
The Labour Relations Board will continue to enhance its responsiveness, with a focus on the requirements of small businesses. Creating an industrial relations environment that meets the needs of employees, unions and employers by maintaining the accessibility of LRB services to all parties is a key priority.
The Workers' Compensation Board continues to improve its service-oriented focus to meet the needs of injured workers and employers, while strengthening its education efforts to raise the standards of workplace safety. A recent and important development has been the creation of the Forest Safety Council where, for the first time, all of the forest industry has come together in one organization dedicated solely to the promotion of safety. The Workers' Compensation Appeal Tribunal is on track to eliminate a backlog of appeals that had previously been awaiting hearing by the Workers' Compensation Review Board or WCB Appeal Division by February 28, 2006.
The 2005/06–2007/08 Ministry of Skills Development and Labour Service Plan was prepared under my direction in accordance with the Budget Transparency and Accountability Act. I am accountable for the basis on which the plan has been prepared. All material fiscal assumptions and policy decisions as of January 31, 2005 have been considered in preparing the plan and I am accountable for achieving the specific objectives in the plan.
Honourable Graham P. Bruce
Minister of Skills Development and Labour
February 4, 2005