Message from the Minister and Accountability Statement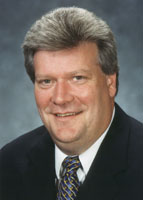 I am pleased to present the Ministry of Public Safety and Solicitor General Service Plan 2005/06–2007/08. This plan outlines our approach to continuing to fulfil the ministry's mission of ensuring the security and economic vitality of communities through effective policing, corrections, liquor and gaming control and other protective and regulatory programs.
The ministry has achieved significant results during the 2004/05 fiscal year. These include: implementing the Amber Alert program in the province to help find abducted children; introducing new programs to reduce the incidence of drunk driving on our roads; building on the success of the bait car program by expanding it from Vancouver to other communities; enhancing resources for communities to better respond to emergencies and natural disasters; and, establishing the Business Practices and Consumer Protection Authority to strengthen support for consumers and promote fairness in the marketplace.
During the next three years the ministry will continue to promote public safety and fight crime throughout the province. In 2005/06, the province will invest in 215 additional RCMP officers in B.C. communities, including rural and First Nations communities. These additional resources will build on our other crime fighting initiatives and enhance the effectiveness of policing, from crime prevention to community building to solving murders and targeting organized crime.
The ministry has a skilled, committed staff dedicated to serving the public and achieving the strategic goals of the ministry. I am confident we will continue to work successfully with communities and with other agencies across government to enhance the safety and well-being of all British Columbians.
The 2005/06–2007/08 Ministry of Public Safety and Solicitor General Service Plan was prepared under my direction in accordance with the Budget Transparency and Accountability Act. I am accountable for the basis on which the plan has been prepared. All material fiscal assumptions and policy decisions as of January 31, 2005, have been considered in preparing the plan, and I am accountable for achieving the specific objectives in the plan.
Honourable R. T. (Rich) Coleman
Solicitor General
Ministry of Public Safety and Solicitor General
January 31, 2005