Message from the Minister and
Accountability Statement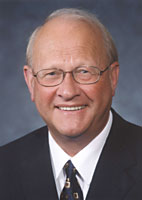 As Minister, it is my privilege to present the service plan of the Ministry of Children and Family Development (MCFD) for April 1, 2005, to March 31, 2008. This plan outlines the direction this ministry will take in meeting commitments our government has made to serve the people of British Columbia.
Our highest priority is the health, safety and well-being of the thousands of vulnerable children, youth, adults with developmental disabilities, and their families who depend on the ministry to provide quality, client-centered service delivery. Ongoing monitoring of services ensures that needs are being met in the most effective and efficient manner and that the service delivery system is sustainable.
The ministry will continue to make strategic investments in services to young children and their families that support early childhood development, with a focus on prevention and child care. As well, our ministry will take a cross-government leadership role for early childhood development and child care services and services for children with special needs, ensuring that critical links and partnerships with other ministries are forged and maintained.
The ministry is shifting from centralized, provincial delivery of services to a community-based model that supports a sustainable, more integrated system to best meet the needs of vulnerable people. Key priorities include working with communities to ensure services are transferred in a safe, smooth manner and supporting the development of culturally appropriate Aboriginal services and delivery approaches.
It is critical to our success that the ministry has effective and responsive approaches to build and support the capacity of individuals and families. The use of best practices by staff and service providers will help to improve the effectiveness, efficiency and quality of services. Strong partnerships and collaborative relationships with stakeholders and community partners are also critical to our success. The ministry's service delivery partners include contracted community service providers, family foster homes, Aboriginal service providers and communities, delegated Aboriginal child welfare agencies, school districts and health authorities.
The 2005/06–2007/08 Ministry of Children and Family Development Service Plan was prepared under my direction in accordance with the Budget Transparency and Accountability Act. I am accountable for the basis on which the plan has been prepared. All material fiscal assumptions and policy decisions as of January 31, 2005, have been considered in preparing the plan and I am accountable for achieving the specific objectives in the plan.
Honourable Stanley B. Hagen
Minister of Children and Family Development
January 31, 2005