2003/04 – 2005/06 SERVICE PLAN
Ministry of Water, Land and Air Protection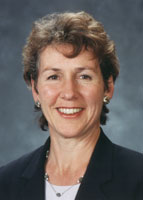 The Ministry of Water, Land and Air Protection is committed to protecting and enhancing the quality of British Columbia's environment. This Service Plan outlines how we will provide leadership and support to help communities stay healthy, encourage recreational opportunities, contribute to a sustainable environment, and promote a strong and vibrant provincial economy. This plan also reports on the ministry's progress in meeting the government's objectives for the environment and the economy. We have made significant progress in changing our business methods to meet these objectives, but challenges remain.
Clear goals, objectives and meaningful performance measures, such as those indicated in this plan, guide our actions in improving environmental performance. The Service Plan guides how we develop policy, regulations and other science-based tools. It also informs how we monitor regulatory compliance and the state of the environment. Recurrent themes in this plan include the need for: scientific information for standards, monitoring and compliance; opportunities for innovation and economic development; and reduced regulatory requirements.
British Columbia is recognized globally for its exceptional wildlife, diversity of ecosystems and its rich natural resources. We work to maintain these valuable natural assets, which are at the heart of many recreational and economic activities enjoyed by British Columbians in all regions of the province. We are concerned about the effect of global climate change and are developing an action plan that balances British Columbia's interests and ensures that they are addressed at the national level. We support the province's focus on community health by improving the quality of our air, water and land through the use of clean, renewable energy and the promotion of energy efficiency and other sustainable practices.
Stewardship is key to achieving our important environmental mandate. This Service Plan outlines the ways we are actively pursuing opportunities for sharing the responsibility of environmental protection. We are listening to and developing partnerships with governments, First Nations, communities, academic institutions, industries, volunteer organizations and citizens. As a ministry, we look forward to establishing these vital partnerships and moving forward together to protect the environment and the health of all British Columbians.
Joyce Murray
Minister