2003/04 – 2005/06 SERVICE PLAN
Ministry of Skills Development and Labour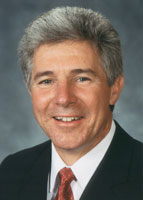 Changes to the Labour Relations Code, the Workers Compensation Act and the Employment Standards Act from 2002/03 fulfil a number of New Era commitments and encourage employees and employers to develop healthy workplace relationships that lead to good, sustainable jobs.
The next three years will see the Ministry of Skills Development and Labour working to improve labour relations and focussing service-delivery on its core programs.
The review of the Labour Relations Code by a committee of special advisers will give us a better understanding of todayís labour relations challenges. The committee will review specific issues with an eye to ensuring the labour code is fair and balanced. I want to see B.C. continuing to move towards an era of labour-management cooperation. Iím confident this committee can help achieve that goal.
Work with different business sectors on employment standards issues will guide how we develop fair and balanced employment standards that allow mutually beneficial relationships between workers and employers while maintaining protection for vulnerable workers.
Legislative changes introduced in 2002 will ensure the workers compensation system remains financially sustainable and a revised appeal process will provide fair, timely and consistent decisions. We expect to see appeal backlogs reduced and potentially eliminated over the next three years. The newly appointed WCB Board will review and implement Allan Huntís recommendations to improve service delivery. The Board will also work closely with WCB departments and the independent Workersí Compensation Appeal Tribunal to ensure policies are consistently applied across all areas in the system.
In the Ministry of Skills Development and Labour, our goal is to make B.C. a better place to live, work and do business. The coming three years will be both busy and challenging times for the Ministry as we work to help prepare British Columbiaís workplaces for the next decade.
Honourable G. Bruce
Minister