2003/04 – 2005/06 SERVICE PLAN
Ministry of Public Safety and Solicitor General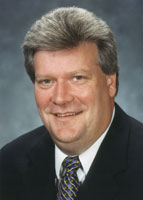 I have the honour of submitting the Ministry of Public Safety and Solicitor General Service Plan for 2003/04 – 2005/06. The plan outlines the approach this ministry will take to realize its mission of ensuring the security and safety of communities through effective policing, corrections, liquor and gaming control and other protective and regulatory programs.
Public safety remains a key priority for our government. We have a fundamental duty to protect our citizens and maintain law and order so that people can be confident they live in safe communities.
Over the past year, this ministry has worked hard to achieve its goals, objectives and New Era commitments. We take pride in our achievements, including: greater integration of policing services; increased efficiencies in crime prevention and in victim services; increased efficiencies in liquor licensing and in consumer services; and restructuring the legal gaming industry.
In the coming year, we will continue to seek innovative ways to increase public safety, enhance individual and community capacity, and continue to ensure British Columbians have a fair and efficient system of justice. Our work will sometimes be challenging as the province continues to face significant expenditure controls; however, our province has the talent, the will and the strategies to work through these challenges to realize the government's vision of a prosperous and just province.
Honourable R. T. (Rich) Coleman
Solicitor General
Ministry of Public Safety and Solicitor General
January 31, 2003