2003/04 – 2005/06 SERVICE PLAN
Ministry of Health Services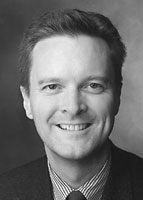 I am pleased to present the three-year service plan of the Ministry of Health Services. This plan presents the objectives, strategies and performance measures for the ministry and B.C.'s health care system.
The 2003/04 Service Plan builds on the strategic shifts for our health services system first launched in 2002/03 and continues to reflect our first priority — patient care. It includes information on the ministry's strategic focus and core business areas, organized to focus on management and stewardship by the ministry and on service delivery by partners, particularly the health authorities. In addition, this plan includes the responsibilities of the Minister of State for Mental Health and the Minister of State for Intermediate, Long Term and Home Care.
This year's plan refines performance measures first introduced last year to strengthen reporting and accountability on health services provided to British Columbians. New outcome-based targets, and strategies to meet them, have been introduced to improve patient care. The plan also moves the responsibility for reporting on some measures to appropriate areas of the ministry or government, such as the Office of the Provincial Health Officer or the British Columbia Vital Statistics Agency. Information on available reports and performance measures are listed in the appendices.
In this service plan we have focused on a number of objectives and strategies including:
Supporting the appropriate use of hospitals and health services.
Helping British Columbians to maintain and improve their health.
Improving primary care and chronic disease management.
Creating a broader range of care options to give seniors greater independence, choice and quality of life while meeting their health care needs.
Across Canada and in British Columbia, our health care system faces increasing demands for services. This service plan will guide the management of the ministry and health care in B.C. as we work towards improving patient care and building a more modern and sustainable health care system for the future.
Honourable Colin Hansen
Minister of Health Services
---
Message from the Minister of State
for Mental Health
The Province of British Columbia envisions an evidence-based, health promotion, prevention and recovery-oriented mental health system of care that supports resiliency, self-care and access to necessary mental health care as easily as physical health care. Our goal is to ensure mental health care is given equal status within the health care system and that health authorities and other providers provide efficient, effective and equitable allocation of mental health resources and services across geographic areas. These changes to the system of care will help create an evidence-based system, consistent with the intent to improve the mental health of British Columbians.
Honourable Gulzar Cheema
Minister of State for Mental Health
---
Message from the Minister of State
for Intermediate, Long Term and
Home Care
BC seniors are living longer and leading more active lives, and they are looking to government for a broader range of care options to meet their diverse needs. To ensure better health care and a better quality of life, the provincial government is modernizing and providing more care options for seniors and people with disabilities.
Last year, the government began a three-year B.C. Home and Community Care Strategy to shift from more costly and inflexible institutional care to a range of appropriate services, delivered in individuals' homes and communities. This year's plan continues to develop and refine these goals.
Providing better care for our aging population also means making better use of our hospitals and other health services. The steps we're taking over the next few years are geared to ensure British Columbians get the care they need now and our health system will be sustainable well into the future.
Honourable Katherine Whittred
Minister of State for Intermediate,
Long Term and Home Care