2003/04 – 2005/06 SERVICE PLAN
Ministry of Energy and Mines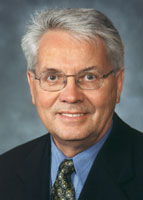 British Columbia's energy and mining sectors will be key to restoring a healthy provincial economy. The Ministry of Energy and Mines will take an active role to stimulate investment in these sectors. Through sound fiscal management and efficient regulations, these sectors will be increasingly important. British Columbians rely on the wealth they will generate to support our vital public services like health care and education.
The Ministry of Energy and Mines 2003/04 – 2005/06 Service Plan describes how the ministry will continue to take aggressive action to streamline regulations and make doing business in BC easier. The full potential of our abundant natural resources have yet to be realized. Our new energy plan taps into our vast natural gas, oil, coal, coalbed methane, electricity and other mineral resources that will bring investment, jobs and prosperity for all British Columbians. This service plan describes actions that will be implemented to ensure British Columbians realize the benefits.
I am pleased to present the Ministry of Energy and Mines 2003/04 – 2005/06 Service Plan. This plan will guide and measure our success in developing a thriving and competitive economy that includes healthy energy and mining sectors in British Columbia.
Honourable Richard Neufeld
Minister