2003/04 – 2005/06 SERVICE PLAN
Ministry of Education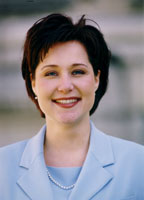 I am pleased to present the Ministry of Education's 2003/04 – 2005/06 Service Plan.
This plan outlines how we are renewing the system to make sure British Columbia's students get the quality education they need today to succeed tomorrow.
The ministry has two main goals: improving student achievement and creating a high quality, performance-oriented education system. We believe we can achieve these goals by providing more choice for students and parents, increasing parental involvement, supporting local decision-making and enhancing accountability at every level across the system.
We've made tremendous progress. We are strengthening our graduation requirements. We have amended the School Act so that students will have the choice to attend any school in the province, as long as there is space. We have also opened the classroom door to parents, inviting them to become full partners in their children's education. Parents can get involved in School Planning Councils, which are being formed at every public school in BC. For the first time ever, we have enshrined class size limits in legislation. We have given school boards more freedom to make decisions based on local priorities, even while we hold those boards more accountable for student achievement.
However, recent results indicate that the current system does not always adequately meet the needs of all students. Currently, one in four students does not graduate from high school in a timely manner. Only half of high school graduates recently surveyed believe the system prepared them for life after Grade 12. Our students deserve better. That is why our focus must remain on improving student achievement and why we must work together to achieve our goals.
I am confident these changes have laid the foundation for a strengthened, more responsive and more relevant education system, but we still have more work to do. This service plan explains how we will establish standards and monitor performance to ensure our students receive a quality education with the knowledge and skills that will truly prepare them for the future.
Honourable Christy Clark
Minister of Education