2003/04 – 2005/06 SERVICE PLAN
Ministry of Attorney General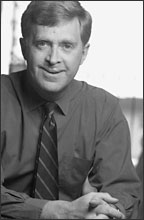 I have the honour of submitting the Ministry of Attorney General and Minister Responsible for Treaty Negotiations Service Plan for 2003/2004 – 2005/2006. The plan outlines the approach this ministry will take to help realize government's vision of a prosperous and just province.
Over the past year this ministry has worked hard to achieve its goals, objectives and New Era commitments. Already we have accomplished much of what we set out to do, and we take pride in the improvements made to the justice services and programs we deliver. In the coming year, we will continue to seek innovative ways to better our justice services and give British Columbians access to a quality justice system that meets their needs.
This undertaking will not be without challenge. Our province still faces fiscal realities that require significant expenditure controls. I strongly believe that, by working closely with our justice partners and focusing on the values embodied in this Service Plan, we will be able to honour our commitments and implement meaningful reforms.
This ministry, through the Treaty Negotiations Office, also carries a significant mandate to assist in building a stable economy in the province. In the next year we will work to achieve agreements with First Nations that can lead to certainty around ownership and use of Crown lands and resources, enhance the economic climate, and bring prosperity and renewed hope to all citizens of British Columbia.
Honourable Geoff Plant
Attorney General
January 31, 2003